About The Clara Abbott Foundation
The Clara Abbott Foundation is a nonprofit organization dedicated to helping Abbott families worldwide. We can help you overcome financial hardship with our resources and expert guidance – provided free of charge.
The Clara Abbott Foundation is managed and funded separately from Abbott.
Our Mission
The mission of the Clara Abbott Foundation is to effectively and responsibly provide needed assistance to Abbott families worldwide. The Foundation will endure to serve future generations.
Who was Clara Abbott?
Clara Augusta Ingraham was the wife of Wallace Calvin Abbott, the founder of Abbott. Clara was born on December 14, 1857, in Pomfret, Vermont. She married Dr. Abbott, her childhood sweetheart, in 1886 shortly after he received his M.D. from the University of Michigan. The couple moved to Chicago where they lived in a two-room apartment in Ravenswood.
Clara had a deep appreciation and concern for the employees of her husband's company. When Clara died in 1924, she donated 12,000 shares of company stock to be used "in furtherance of my beloved husband's profession and work." Her will included a provision that provided for the establishment of a charity to help Abbott employees. Today this charity is known as The Clara Abbott Foundation.
For more than 80 years, The Clara Abbott Foundation has changed the lives of thousands of Abbott families in financial need, providing help and hope for a better future. Today, and always, we celebrate the person who changed the lives of so many.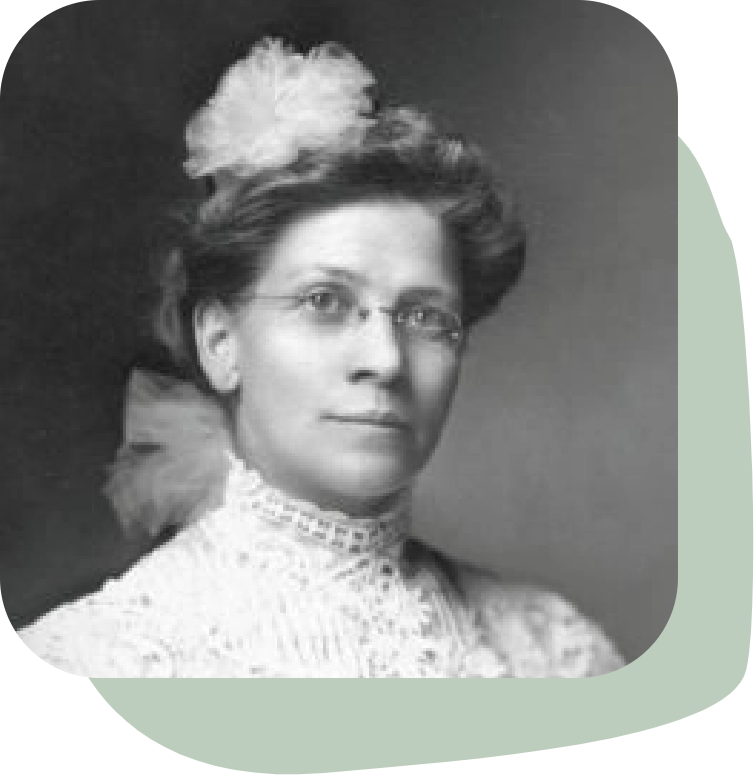 The significance of the bridge
Clara's gift connects us all. That connection has been represented by a bridge for more than three decades. The bridge also symbolizes how our services can connect people to a better, more financially stable future. And a bridge, in general, symbolizes hope and promise for something different… something better on the other side.
We invite you to explore all that The Clara Abbott Foundation has to offer and please contact us with any questions or comments at askclara@abbott.com, or +1-847-937-1090.