Thank you, Clara Abbott
In July 2020,  The Clara Abbott Foundation celebrated its 80th anniversary of helping Abbott employees and retirees around the world.  As we recognize this milestone,  we also remember the remarkable woman behind our unique organization and her passion and dedication to Abbott families. 
The Clara Abbott Foundation was the vision and desire of Clara Abbott, the wife of Abbott's founder. She had a deep appreciation and concern for the employees of her husband's company. When she died, instructions in her will called for part of her estate to be used "in furtherance of my beloved husband's profession and work," including a provision to establish a "charity" to help Abbott employees. Today this charity is known as The Clara Abbott Foundation. 
Throughout the years, The Clara Abbott Foundation has changed the lives of thousands of Abbott families in financial need, providing help and hope for a better future.  And this month, and always, we recognize and celebrate the person who change the lives of so many.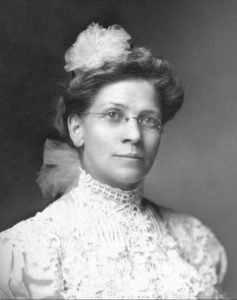 Thank you, Clara, for the first 80 years. 
The Foundation was initially established with Clara's gift of 12,000 shares of company stock. Throughout the last 80 years, Clara's gift – which has grown to many millions of dollars – has provided tens of thousands of Abbott families with much-needed assistance during some of their most difficult financial challenges.